Otto is the smaller, further refined version of Viktor – a scalable, robotic chalk-drawing machine, designed to work with normal, thinner pieces of school chalk, and to be easier and more reliable to operate on a regular basis. It was originally created as a commission by the Long Now Foundation for their event space The Interval in San Francisco.
After the SFMOMA acquired Viktor for their collection in 2014, I decided to create a second version of Otto, to be able to continue the work on new series of ephemeral, choregraphed drawings, and to have the possibility to continue to exhibit such works.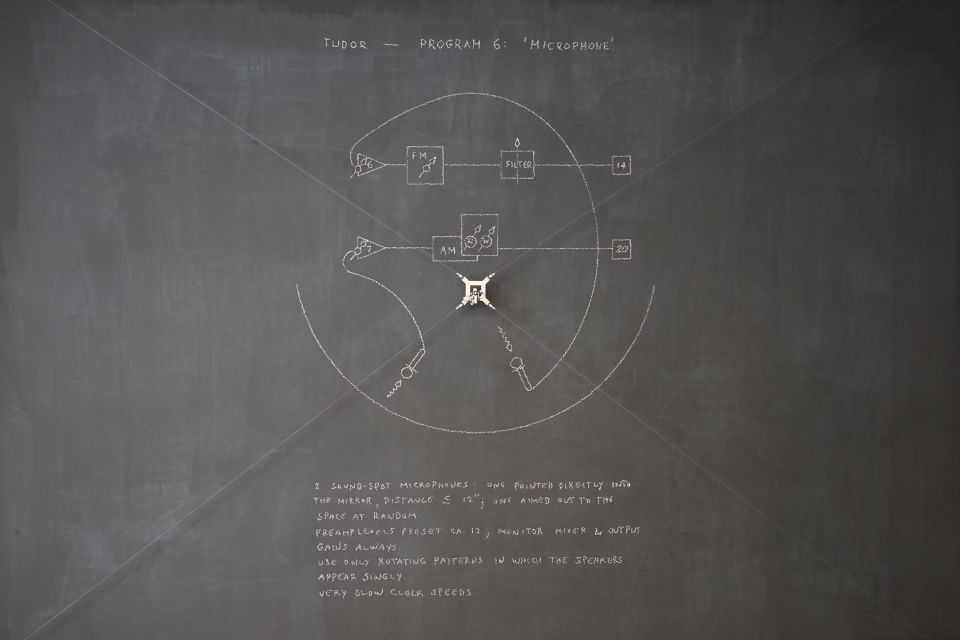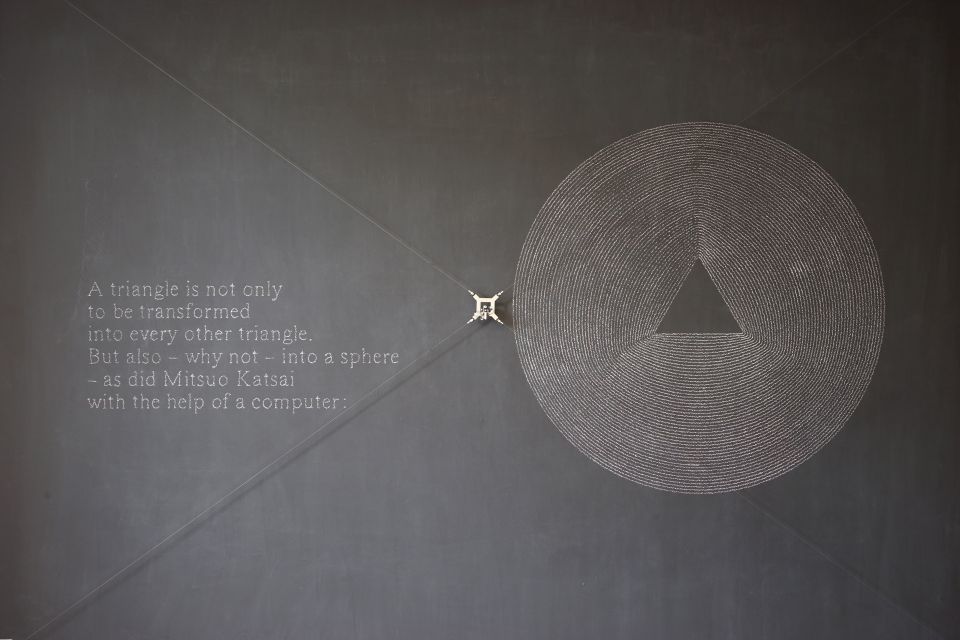 My version of Otto was first put to use in the exhibition Short Cuts at Kunsthaus CentrePasquArt in Biel, Switzerland in 2015, where in collaboration with Wilm Thoben, throughout the course of the exhibition, Otto was drawing a series of artifacts from the rich history of people working at the intersection of art, design and technology: Work notes, diagrams, sketches and research.
Karl Gerstner / Mitsuo Katsui, think program – synopsis of the exhibition «designing programs / programming designs», 1973
Jürg Lehni & Wilm Thoben, Footnotes from the History of Two Cultures, 2015
Short Cuts, Kunsthaus CentrePasquArt, Biel, Switzerland